What our Customers have to say?
You've always provided great solutions, superb technical support, with a Customer Service level that puts our other vendors to shame.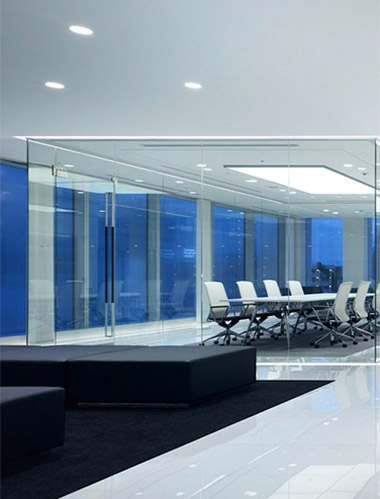 "You've done an outstanding job serving as our vendor and I'm extremely satisfied with our relationship. You've always provided great solutions, superb technical support, with a Customer Service level that puts our other vendors to shame."
---
Joe S.
Service Desk Mgr | Yukon-Kuskokwim Health Corporation
"As the Network & Systems Manager, I know what a dependable vendor means. And all the qualities that a vendor must possess can be found in CPACinc operations. Since my earliest involvement with Luz Cueva and Brian Field at CPACinc, I have found their company to be world class in many ways. We have been working with them since 2015 and there has not been a day when we had to complain about their professionalism. They value both time and money and deliver the goods and services within the stipulated deadline. The same can be said about their pricing policy. They are extremely competitively priced. I came to know only recently that they are looking forward to expanding their business and hence, needed a recommendation letter from me. I am extremely satisfied with the way they conduct their business and hope that you have the same pleasant experience with them."
---
National Retailer of Home, Beauty and IT
"For over a decade as a customer of CPAC I have been consistently happy with the service and the value I have received from them. CPAC has been a huge asset to our companies data security and software and licensing needs. With them we are always on time and under budget."
---
Large Southern California Non Profit Company
"True to the company moniker, CPAC and Luz Cueva have become more than a vendor to Southwest Traders, but a partner in every sense of the word. Southwest Traders has come to trust Luz and CPAC for sourcing, maintaining, and monitoring our licensed assets. Luz and CPAC are always eager to assist, always willing to give that extra effort to insure Southwest Traders requirements/expectations are not only met, but exceeded. We look forward to a long, mutually beneficial relationship with CPAC!"
---
Danny R.
IT Manager | Southwest Traders, Inc.
"Since the commencement of our business relationship, I have been beyond pleased with CPAC's performance as one of Nokia's valued suppliers. In retrospect, there have been numerous occasions where I have needed software or equipment immediately and received it in a timely manner. Aside from competitive pricing and delivery performance, I have experienced exemplary customer care which has been a prime factor in our incessant business relationship. Response time is that which has made CPAC my first source. I would like to thank CPAC for your efforts in supporting Nokia and look forward to continued business."
---
Jonaya L.
Buyer | Nokia
"Thanks for all of your help and assistance in getting the E1 card orders straightened out and delivering the card to us so quickly. We messed up on our planning which left us in a very tight spot with testing interoperability to Cisco, with a major software release under very tight deadlines. Your help in arranging and coordinating conference calls with Cisco to pin down the exact card we needed, and getting the card to us so quickly really did save us an enormous amount of hassle and trouble. It's always a pleasure working with you and thanks very much for going that extra distance to help us out. I'm very sure you hear 'we need it today!' more times than you care to mention, but we really were in a jam and you helped us get out of it."
---
Matt B.
Engineer | Nokia
"Just wanted to drop you a line to let you know how much I appreciated the time and effort you spent helping me get our HP server up and running. I was really impressed that you spent the time to stay on the line with the HP tech and I while we trouble shot the problem. This is why I wouldn't buy a server from anyone else. You have been a real pleasure to deal with over the years."
---
Cliff D.
Director, Information Systems | Avalon Holdings Corp.
"CPAC has done a great job in earning my trust by being readily available, answering my questions with real information and not guesses, explaining options clearly, working hard to find the best solution within our budget, and making me feel that Voluware is a valued customer even though our initial purchase is admittedly modest. We look forward to working with CPAC as our company continues to evolve and grow."
---
Marty S.
CEO | Voluware, Inc.
"I have been using CPAC in our company for years and we get nothing but great service from CPAC. They are very competitive in pricing and their customer service is second to none."
---
Joseph G.
Help Desk Admin | Brighton Collectibles
"CPAC has been a great provider for all our IT needs. We used to buy online, but we can usually get our items quicker and cheaper thru CPACinc. Always get great service, our rep is always willing to help locate hard to find items and turn around most quotes same day. Keep up the good work!"
---
Victor C.
Application Specialist | Western Municipal Water District
CPACinc has been a valued partner of the channel for more than 25 years. In an era of digital transformation, CPACinc is stepping up its commitment to providing their customers with leading-edge solutions.